2017 will make 50 years since Green bay offensive lineman Jerry Kramer chronicled the Packers SB win.
Jim Bouton's Ball Four was about the 1970 season since then we got bupkis.
I even fondly remember a book from golfer Frank Beard called Pro about life on the 1969 PGA Tour.
I think a NFL rookie diary would be interesting to read about the combine, agents, draft, training camp, strip clubs and NFL groupies.
I remember reading a Margo Adams/Wade Boggs Penthouse interview (1989) and couldn't forget the picking up of women and cum facial part. So I would like to see a single partying animal baseball player give the daily lowdown on the baseball annies as well.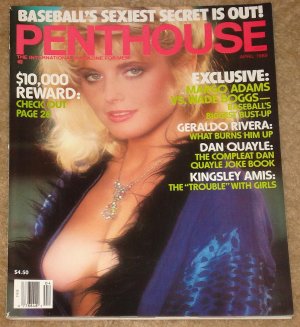 FYI- I couldn't find a confirmed Margo nude.